The Ultimate 3D Print Quality Troubleshooting Guide 2022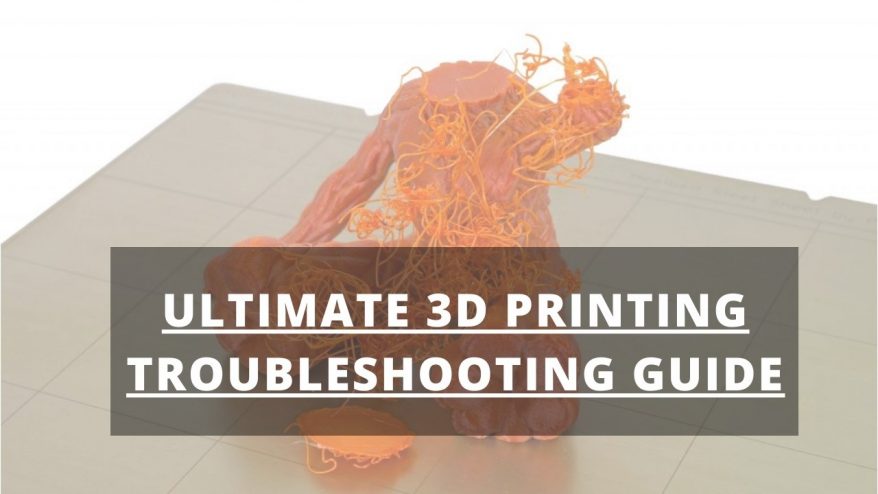 At 3DSourced we've covered everything 3D printing and 3D since 2017. Our team has interviewed the most innovative 3D printing experts, tested and reviewed more than 20 of the most popular 3D printers and 3D scanners to give our honest recommendations, and written more than 500 3D printing guides over the last 5 years.
You're here becauslae you've either just had a complete 3D print failure, or your prints aren't quite perfect. We don't settle for less than perfect, so we don't expect you to either.
Wondering why your 3D print failed?
Rest assured, the problems and solutions to every 3D printing issue you could experience are explained in this tips & fixes-packed guide to 3D printing.
Each issue has a clear high resolution photograph, a detailed explanation of the subject, and a problem-solving checklist for how to improve 3D print quality.

This includes instructions for software settings and even best practices for specific prints and materials, where applicable. 
Hopefully, this guide saves you hours of frustration – if you feel it's useful to you please share it & tell others! 
Please note: Our guidance is based on findings from extensive tests carried out with our own rigid.ink filament. We're unable to advise on all printers and material combinations though, so if you're unsure it's best to either check with your supplier or run your experiments on the filament.
Think this guide is helpful? Bookmark it so you've always got it to hand.
To use the guide:

On desktop: Hover over the thumbnails to zoom in on the image, if you're not sure of the issue you're looking for. If you can't see the issue from the content thumbnails, just take your time and scan through the guide to find the section you wish to read up on. There is an easy to use, expandable contents list along the left side when the article begins – just click on the problem you're experiencing to jump to that section.
On mobile: There is a Troubleshoot Menu (contents) at the top of the page for easy navigation. Once open, click on the problem you're experiencing to jump to that section. Otherwise, scroll down the sections to read up on different problems and find what compares to your prints. The heading beneath each picture can be clicked to expand.