44 Common 3D Print Problems – Troubleshooting Issues 2023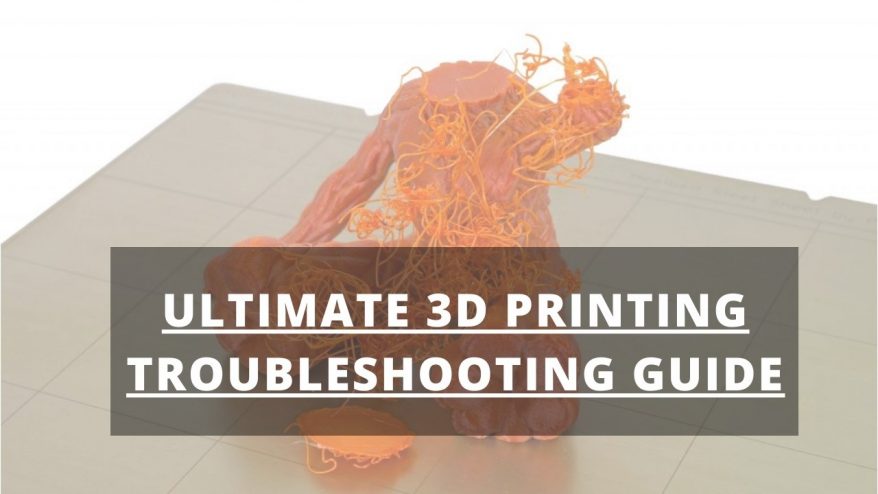 At 3DSourced we've covered everything 3D printing and 3D since 2017. Our team has interviewed the most innovative 3D printing experts, tested and reviewed more than 20 of the most popular 3D printers and 3D scanners to give our honest recommendations, and written more than 500 3D printing guides over the last 5 years.
You're here because you've either just had a complete 3D print failure, or your prints aren't quite perfect. We don't settle for less than perfect, so we don't expect you to either.
Wondering why your 3D print failed?
Rest assured, the problems and solutions to every 3D printing issue you could experience are explained in this tips & fixes-packed guide to 3D printing.
Each issue has a clear high resolution photograph, a detailed explanation of the subject, and a problem-solving checklist for how to improve 3D print quality.

This includes instructions for software settings and even best practices for specific prints and materials, where applicable.
Hopefully, this guide saves you hours of frustration – if you feel it's useful to you please share it & tell others!
Our guidance is based on findings from extensive tests carried out with our own 3D printers and filament. Your exact experience may vary depending on your particular device and materials.
I hope this troubleshooting 3D printing guide was helpful. If you still have any other issues, or want more detail, we have linked to guides within each solution which should help. We also recommend books on troubleshooting various 3D printing issues in our best 3D printing books guide.
Related Articles: