Best 3D Printed Shoes in 2023 (Sneakers, Heels & More)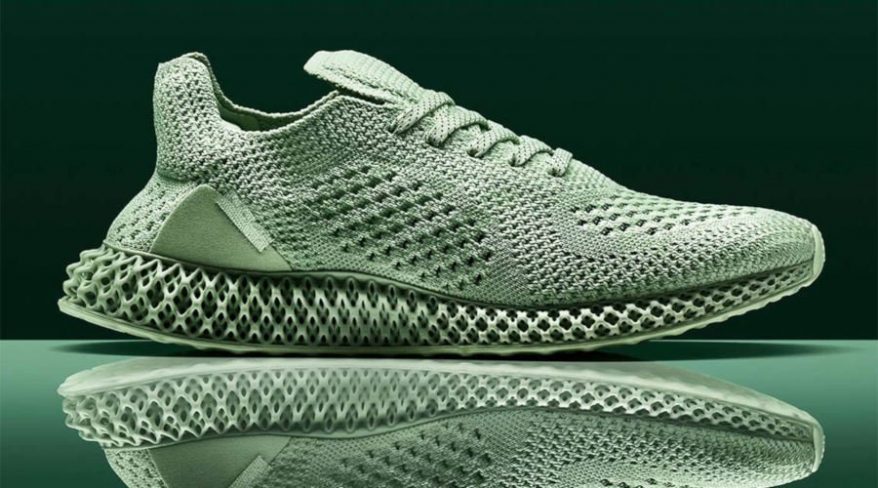 At 3DSourced we've covered everything 3D printing and 3D since 2017. Our team has interviewed the most innovative 3D printing experts, tested and reviewed more than 20 of the most popular 3D printers and 3D scanners to give our honest recommendations, and written more than 500 3D printing guides over the last 5 years.
3D printed shoes may sound like they'd be ugly and uncomfortable, but new innovations have shown that additive manufacturing absolutely has a place in the industry.
3D printing shoes allows companies like Reebok and Nike to design more complex footwear using materials previously thought unfeasible.
Allowing for complete customization, the best 3D printed shoes come from companies like Zellerfeld and FUSED, which can cater to any customer regardless of foot size or tastes.
This process removes the need for factories and warehouses, significantly reducing both cost and environmental impact, and the process continues to be refined even now in 2023.
In this guide I'll walk you through some of my favorite 3D printed shoe projects that are changing how we look at the footwear industry.
My Top 3D Printed Shoe Companies
Best 3D Printed Shoes Projects in 2023
Zellerfeld
Zellerfeld uses additive manufacturing to create unique and custom footwear that's 'printed, not made.' They do this by using a fused mesh design to make their 3D printed shoes provide maximum comfort, perfectly sized, and printed to order.
Their collection of 3D printed shoe models is one of the most affordable around, and one of the reasons they can afford to make them so cheap compared to other high-end brands is because they don't rely on factories.
As well as being made to fit, Zellerfeld 3D printed shoes are odor-protected and machine washable, making them convenient and easy to take care of as well as comfortable. You can also return old shoes when purchasing new ones for recycling to receive a discount on your next pair!
Dior Derby
The first Paris Fashion Week of the year may have wrapped back in January, but a lot of the product lines displayed are still being talked about today. One of the more interesting entries, at least to me, was the 3D printed shoes exhibited by Dior.
These shoes were essentially upgrades to the Carlo Derby shoe, which was 3D scanned and recreated using additive manufacturing. Despite their heavy, boot-like appearance, they're ultra-lightweight, comfortable, and very easy to wear.
Botter
Botter collaborated with Reebok to make what I think of as the world's first 3D printed shoes that combine high fashion with sportswear. The footwear, also demonstrated in Fall/Winter Fashion Week 2023, combines high-end designs with comfortability and practicality.
While not on the market just yet, crowds were impressed by the amphibious aesthetic, smooth design, and seashell-inspired form based on the carapace Venus is depicted using as a comb.
Nike
The Nike Flyprint was integral to the achievement of Eliud Kipchoge's sub-2 hour marathon. Developed from a 3D printed upper made of TPU, and building on the the existing Vaporfly Elite, the Flyprint underwent thousands of design iterations.
Fortunately, the rapid prototyping capability of 3D printing cut the timescale of the project significantly, ending with a shoe that's both lightweight and water-resistant.
Following the disputed record, the final design, the Nike ZoomX Vaporfly, is now available to the public for an admittedly steep price.
Adidas
Adidas has collaborated with Carbon 3D, a resin 3D printing company, to utilize their Digital Light Synthesis (DLS) technology for creating 3D printed sneakers. 3D printing reduced the lead time for new models, with the Futurecraft 4D taking only 11 months to release compared to the usual 15-18 months.
In 2021, Adidas unveiled the 4DFWD, a 3D printed running shoe designed for peak performance building on their Futurecraft technology. After coding millions of different midsole structures and meshes, they settled on the best form they found and created one of the world's foremost performance-driven 3D printed shoes.
These shoes are both top quality, affordable, and were made building on years of research and prototyping, so it's easy to see why sneaker and 3D printer enthusiasts are hyped about this series.
Reebok
In 2016, Reebok introduced their 3D printed Liquid Speed shoe outsoles, developed in collaboration with BASF. The 3D printing allowed a 20% weight reduction in the shoes and the use of "liquid laces" – directly printed on the shoe and requiring no tying. The design also included a 'liquid grip' for enhanced traction, contributing to a 'high-rebound outsole' that absorbs and returns energy during running.
In 2018, Reebok released the Liquid Floatride Run, using the same technology and weighing just 170 grams each.
New Balance
New Balance partnered with 3D Systems in 2015 to develop flexible and shock absorbent Duraform Flex midsoles using SLS technology and thermoplastic elastomer material.
Building on this, they helped create "Rebound Resin" to further improve their shoes' performance. They launched the 990 Sport trainer with 3D printed heels for weight savings and better cushioning.
The 2019 Fuel Cell Echo Triple also featured Rebound Resin 3D printed parts, which produced the limited-run Zanate Generate model.
Fused 3D Printed Shoes
FUSED Footwear is an indie 3D printed shoe company founded by Philippe Holthuizen, breaks industry norms by eliminating the need for large factories and mass production This makes them amongst the best 3D printed shoes for eco-conscious consumers.
The company offers two variations of its entirely 3D printed sneaker, the FUSED Kodo, available in white or translucent. Made from flexible TPE filament, the sneakers retail for $250, and customers receive a 20% discount on their next purchase if they return their worn-out shoes for recycling.
How do 3D Printed Shoes Work?
Market research has shown that the 3D printed footwear industry is worth as much as $993.22 million as of 2022, with the projection to grow to $3758.75 million by 2030. While this may seem ambitious, 3D printed shoes are already commonplace.
All major footwear brands use 3D printing for rapid prototyping, facilitating quicker and more precise mold creation, and expedited product launch. Companies like Reebok have been using additive manufacturing and 3D design for rapid prototyping for years.
However, 3D printing's role has expanded over recent years to mass production of shoes. Shoes manufactured through the additive processes are now sold in hundreds of thousands across various familiar brands, especially after having been thrust into the spotlight in January 2023.
Most 3D printed shoes feature a 3D printed midsole, which is vital for absorbing impacts and maintaining foot health. 3D printed midsoles can potentially reduce weight, provide better foot cushioning, and enhance shoe strength.
Most 3D printed shoe projects involve resin 3D printers, with companies like Carbon and Formlabs partnering with top sneaker brands like Adidas and New Balance.
Materials typically used include elastic polyurethane and flexible TPU, with occasional use of SLS 3D printers. But there are some 3D printed shoes you can design and make at home, like these flip-flops from Thingiverse.
Other articles you may be interested in: